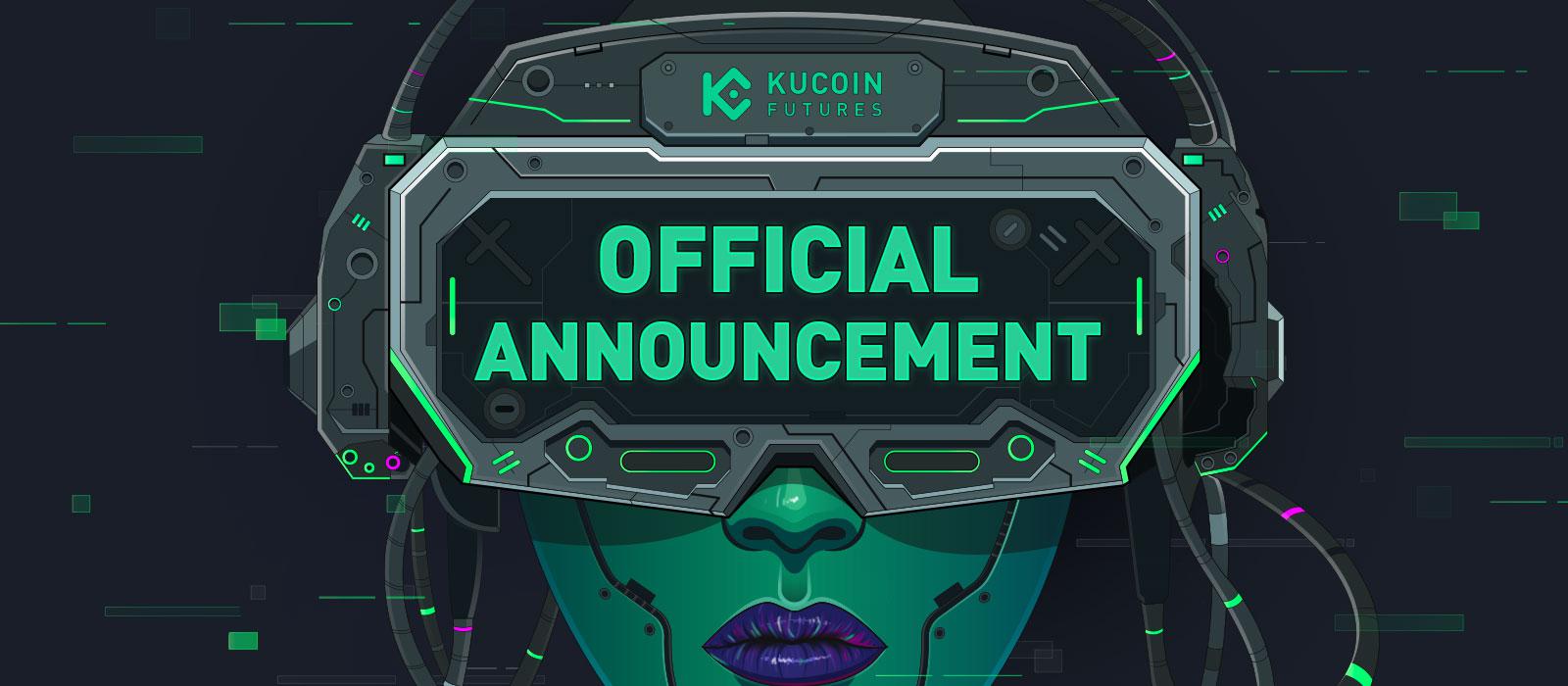 Dear KuCoin Futures Users,
KuCoin Futures will perform a scheduled upgrade on multiple perpetual contracts on September 19, 2023, starting from 06:00 to 07:30 (UTC), including:
XBTMZ23, LOOKSUSDTM, BALUSDTM, PEOPLEUSDTM, PERPUSDTM, RADUSDTM, DODOUSDTM, SFPUSDTM, LITUSDTM, KLAYUSDTM, IDEXUSDTM, ICXUSDTM, LEVERUSDTM, GNSUSDTM, HFTUSDTM, USDCU SDTM, PAXGUSDTM, BLZUSDTM, LPTUSDTM, GTCUSDTM, CYBERUSDTM, OXTUSDTM, SEIUSDTM, BAKEUSDTM, BNTUSDTM, NMRUSDTM, FLMUSDTM, THETAUSDTM, FLUXUSDTM, ZECUSDTM, DUSKUSDTM, DASHUSDTM, and XMRUSDTM

The upgrade will take about 90 minutes, and the order cancellation will be available from 06:00:00 to 06:05:00 (UTC) .
During this period, the order-matching, order placing, take profit/stop loss features, as well as the auto-deposit margin and other contract functions of contracts above on the KuCoin Futures website, APP and openAPI will be temporarily suspended.
It is estimated that the order cancellation will be available at 07:25:00 (UTC), all trading and order matchmaking services will be available at 07:30: 00 (UTC) the same day.
During the upgrade, users can't create or stop the Futures Grid trading bots. The running Futures Grid Bot may have abnormal data display. The abnormal display will not have any impact on your investment, and it will return to normal after the upgrade is completed.
To avoid possible risks, you may enable the "Auto-Deposit Margin" feature or close positions in advance. If a large price fluctuation occurs, we will postpone the upgrade accordingly and notify you via the announcement.
We apologize for any inconvenience caused and appreciate your patience.

Risk Warning: Futures trading is a high-risk activity with the potential for huge gains and huge losses. Previous gains do not indicate future returns. Severe price fluctuations may result in the forced liquidation of your entire margin balance. This information should not be regarded as investment advice from KuCoin. All trading is done at your own discretion and your own risk. KuCoin is not liable for any losses resulting from Futures trading.
---
Thank you for your support!
The KuCoin Team
Find The Next Crypto Gem On KuCoin!